Something arrived for me today, a shiny new WDTV Live Plus.

In the following article I'll describe my thoughts on it and tear in a bit to see whats going on. I'll be looking for differences in base operation and hardware, comparing it to a WDTV Live (1?) along the way.
I'm not going to repeat pictures that haven't changed a bit compared to the original WDTV Live. The outer box is the only new thing here, the inner contents contain and look the exact same as the original. Here's the outer box.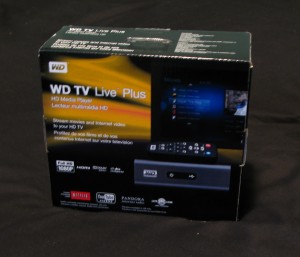 (more…)